GoodBye Pain Hello Relief...And Why I Love Scheduling You!
Filed under "Blog"
More articles »
---
Sunday, October 9, 2016
Relief! GoodBye Pain Hello Life..And Why I Love Scheduling You!
I love my job. I learn, grow and witness so many incredible things. One of my favorites is what Abby provides to our patients. This may take some time, but when it does happen, it is amazing to see. What is it you may ask? Health!
I think in today's world, we put so much pressure on ourselves to do so many things,activities, appointments. Juggling between ourselves, careers, family, friends, religious lives, whoa that is a lot! We have a lot of expectations we have to live up to. It's hard.
This is why I love coming to work and scheduling your appointments.Yes, I love my job.
I have such a sense of relief when I come to work. With gratitude, I leave all my expectations at the door. I embrace the health journey our patients experience. The environment is so soothing and welcoming. Why? Because that's what we make it to be. That is where healing occurs. And when you heal, we all heal.
Another wonderful experience is seeing a patient leave with relief. If lights make them nauseus when they come in, by the time they leave, their migraine symptoms are gone and can now go back to work or enjoy their kids soccer game. They don't miss out on their life anymore! This is a big deal if you have ever missed your little girls ballet recital due to a migraine!
It's true, many call us and are afraid, hopeless and skeptical. Once they experience our care, they say, "Why didn't I try this 5 years ago?" They finally get answers to what is going on and WHY they feel the way they do. It's truly amazing to see them get their life back. Many don't even realize how much life they lost. It's that A Ha moment when they call and say, I have a work conflict but I don't want to miss my appointment. This tells me that they have put their health into top priority. Even though you can't see my reaction through the phone, I have a huge smile on my face.
Many face obstacles in finding what is going wrong with their health. They tell us we are their last hope. Most of our patients have truly tried everything. And they are financially tapped out from seeing specialists. The specialist tells them to come back in 6 months and let them know if anything changed. Guess what, we have a waiting room full of people who are in between their 6 month visits AND ARE SICK AND TIRED OF BEING IGNORED, BELITTLED, AND DISREGARDED AS DUMB.
There are many ways I have seen a patient experience relief. When you are at this clinic, working as an employee or as a patient, when you enter the clinic, you immediately de-stress from life. Come enjoy this feeling with me. It's time to get the answers you have been seeking. Schedule you appointment today!
Laura @ The Front Desk Of Des Moines Acupuncture & Functional Medicine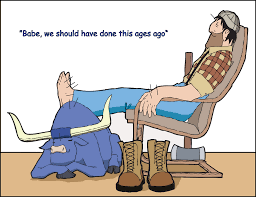 ---
---
Leave Your Comments
We welcome your comments. Please leave your ideas and opinions below.