Anxiety in Children
Filed under "Health"
More articles »
---
Tuesday, April 28, 2020
You may have noticed some of these anxiety characteristics in yourself and especially in your children. (#4 Chandeliering anyone???)
Give yourself and your young ones grace. Encourage kids to have and feel their emotions.
Using the phrase, "Is there anything I can do to help or would you like some space to breath?" when a child is emoting. Also a 'reset' button (real or imaginary) when there are overreactions work well in our household.
Deep breath, parents.
You will NEVER be a perfect parent, but you are the perfect parent for this child. They need you to let them know you love them and that your number one job is to take care of them.
You got this.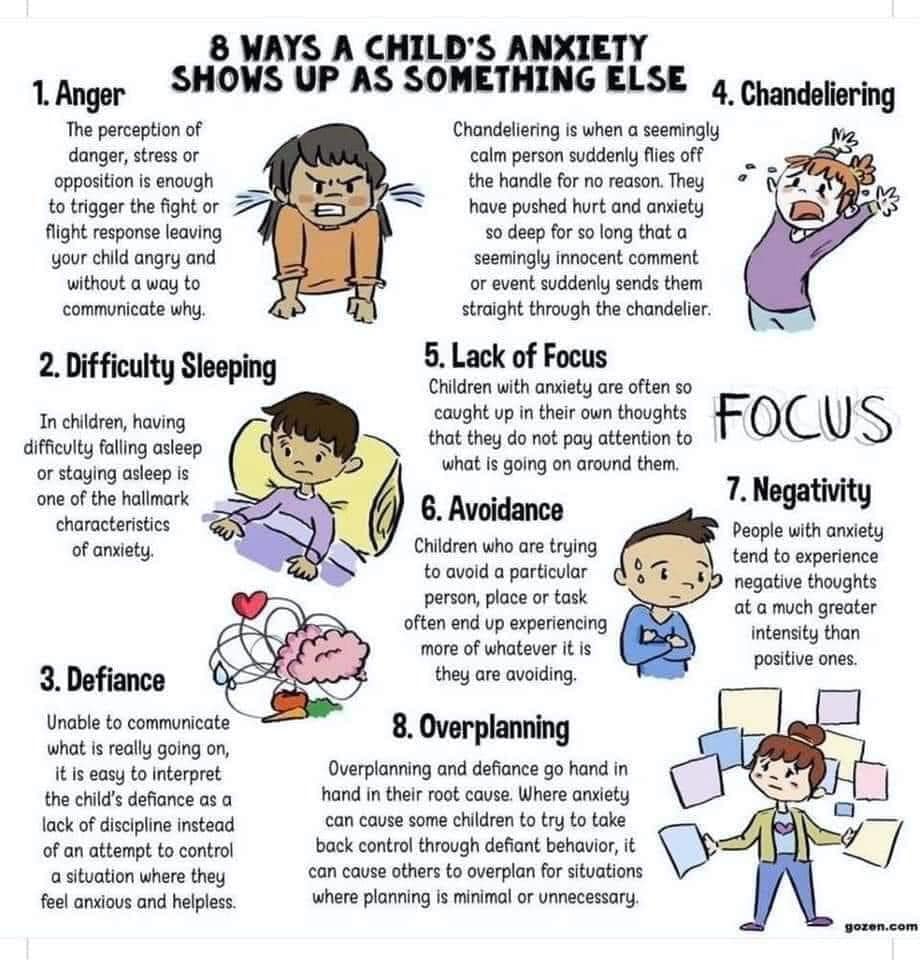 ---
---
Leave Your Comments
We welcome your comments. Please leave your ideas and opinions below.