Meet Abby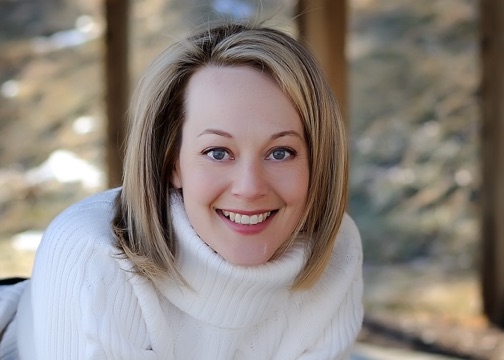 Dr. Abby Miller
Acupuncturist and Owner
DACM, Dipl. CH, IFMCP
Dr. Miller's experience with over 20 years of practice allows for a truly embracing and relaxed experience, a high level of openness and sharing dynamics unique to women which proactively impacts healing.
Dr. Miller is an integrative health care provider, double board certified in Oriental Medicine and Functional Medicine. For 20 plus years she has been helping women grow their families and live life their best life.
Schedule a consultation with Abby.
Degrees/Certifications
Jacksonville Unversity - Jacksonville, Florida
Degree: Dance Medicine
Southwest Acupuncture College - Santa Fe, New Mexico
Degree: Master Of Oriental Medicine
Pacific College Of Oriental Medicine - San Diego, California
Degree: Doctor Of Chinese Medicine
Biomedical & American Dry Needle Institute: Dry Needling (CIDN)
Diplomate of Chinese Herbology NCCAOM
Institute For Functional Medicine: Certified Functional Medicine Practitioner
National Acupuncture Detoxification Association: Acupuncture Detoxification (ADA)
Nationally Board Certified NCCAOM
Abby's Story
Abby's journey to acupuncture and Chinese medicine was a long process of personal change, growth, and development. After years of self-discovery, she found the answers she was looking for. It's her passion to share the valuable information she learned along the way with others.
Read below for Abby's story.
As a child, Abby's diet happily consisted of snickers, gummy bears, fun dip, and rocky road ice cream. Even at a young age, she was always challenging herself to learn something new. At the time, that meant microwaving a whole bag of gummy bears in the family's new microwave, but that desire to explore and learn would later play a key role in her life and professional work.
Over time, her idea of what was "good health" drastically changed. In college, she lived off Subway sandwiches and marshmallows. Her physical health began to deteriorate. In her young 20's she started experiencing joint pain, inflammation, hair loss, and extreme constipation. She visited countless medical doctors, underwent numerous labs and tests, but no one could figure out what was wrong. Her labs came back fine. She felt lost and didn't know where to turn.
After struggling to get up the stairs at her family home shortly after college graduation, she began to worry what her future would look like if she didn't find some answers to her pain. For the first time, she started thinking about the nutritional components of her diet, which lead her to the health food store. She had no idea what to shop for but she knew she was supposed to be there.
During one of her frequent trips to the health food store, Abby got into a car accident in the parking lot. As she headed home, shaken up, scared, and sore, she was overwhelmed with fear. Her health was already in poor shape, and she was worried about how her body would recover from the accident. She visited a local chiropractor, who thankfully realized there was much more going on with Abby's health than soreness from the accident. He referred Abby to an acupuncturist, and from there...everything changed.
For the first time, Abby felt heard and understood. Her acupuncturist asked her questions that no other provider ever asked about before. She found physical and emotional support, guidance, and a new sense of knowledge about her body and her health. After just three appointments, Abby made the decision to become an acupuncturist. She craved the knowledge and deep understanding her acupuncturist had. She immediately recognized her desire and passion to do the same thing. She applied for graduate school and six months later moved to New Mexico, with one suitcase in hand, to begin her masters in oriental medicine.
Abby's decision to study acupuncture and Chinese medicine was easy. Recovering her health took years. Throughout graduate school Abby focused on studying, learning, and recovering. She changed her diet, received weekly acupuncture treatments, and began taking herbs and supplements. Slowly, her immune system began rebounding. She was mentally and physically ready for the next big change.
Following graduation, Abby and her husband started researching medium-sized cities to call home. After observing a nice Iowa family at the airport, they looked in Des Moines. You could say...the rest is history.
Abby opened her first private practice in Des Moines in 2001. That small practice has grown into Des Moines Acupuncture. Abby credits two angels in her life that lead her to acupuncture: her chiropractor and the first acupuncturist she met. While they lead her to a path of healing, it was Abby's unique ability to listen to her gut and follow her heart that guided her throughout her illness, recovery, and her lifes work.
Today, she prides herself on listening to patients, just as her acupuncturist did for her years ago, and helping patients change the path of their health. She understands that sometimes the hardest part is simply making a decision to change. She has dedicated her life and work to helping others become the best and healthiest version of themselves.
When she is isn't helping patients, Abby loves spending time with her husband and son. They love to travel and embrace new cultures. While some of their vacations now include a trip to Disney, they love traveling abroad and sharing new experiences together.
Frequently Asked Questions
Are You Board Certified?
Abby is Nationally Board Certified by the NCCAOM and Iowa State Board Certified by the Iowa Board of Medicine. She attained her Doctoral Degree in Chinese Medicine. The state of Iowa will allow the designation of DACM, Doctor of Chinese Medicine, to those who have achieved the highest level of this medicine.
Abby is trained in Traditional Chinese Medicine with the cornerstone of information coming from Tongue and Pulse Diagnosis Methods. If you are receiving acupuncture without showing your tongue or having your pulse read, you are not receiving the full benefits of this medicine. The purpose of showing your tongue and reading your pulse is for diagnostic purposes. Receiving acupuncture without a Chinese medicine diagnosis is similar to your medical doctor casting your arm without getting an X-ray to see if it's broken.
How Many Styles Of Oriental Medicine Do You Have Training In?
Abby is proficient in the following Oriental Medicine Styles:
-Classical Japanese Acupuncture
-Cupping
-Dr. Tan Balance Method
-Gwa Sha
-Integrative Dry Needling by Dr. Ma
-Kototama Life Medicine
-M-Test Method by Dr. Mukaino Yoshito
-Master Tung Ching-Chang Style
-Moxabustion
-Shudo Denmai method
-Traditional Chinese Medicine
-Traditional Reproductive medicine
Schedule an appointment now.