Let Me Help You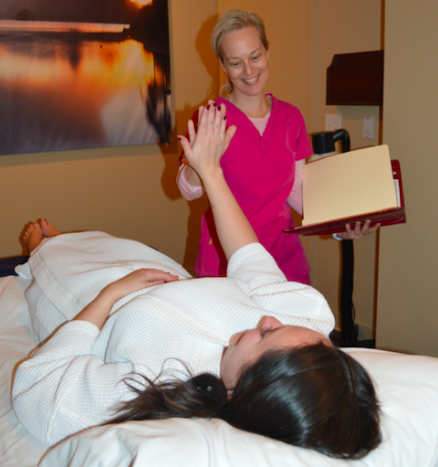 LOOKING FOR A NEW APPROACH TO YOUR HEALTH?
Are you sick and tired of feeling sick and tired? Are you looking for a better quality of life but don't know where to turn?
Des Moines Acupuncture can help! We can help you restore your health and get back to the things that matter the most.
We provide an integrative approach to health care with acupuncture and Chinese medicine.
We look at the whole-body to determine the root cause of your health condition. By addressing the root cause, we can relieve your symptoms and change the course of your health and your life.
Let me help you. Make an appointment now.
BENEFITS OF ACUPUNCTURE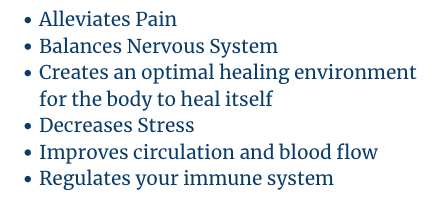 ACUPUNCTURE IMPROVES PHYSICAL AND MENTAL HEALTH
Acupuncture has been improving the health and wellbeing of people around the world for more than 3,500 years.
Your body tries to heal itself every day through homeostasis. Acupuncture stimulates the process of self-healing in a directed way through the insertion of needles.
HOW ACUPUNCTURE WORKS
Your body is made up of a series of meridians that transport blood, oxygen, and energy throughout your body.
When you are healthy and your body is in balance, you feel great physically and mentally. When your sick or dealing with a chronic health condition, there is a blockage or series of blockages that are prohibiting your body from naturally healing itself.
With acupuncture, we identify the root cause of your issue and use tiny needles to stimulate specific points in your body. By stimulating the nerves in those areas we send a signal to your brain, which sends immune cells, hormones and increased blood circulation to the area where the needle is placed. Blood flow will increase in the organs and glands that are connected to that acupuncture point, helping heal your body from the inside out.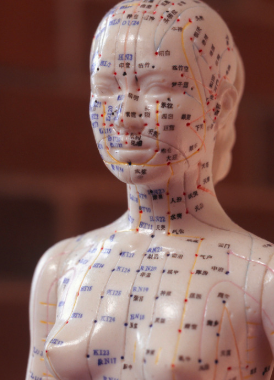 FREQUENTLY ASKED QUESTIONS
Does Acupuncture Hurt?
You may or may not feel a little pinch when the needle is inserted. The needles are about as thick as a single human hair, so any pain is minimal. Patients typically say they don't notice the needles; they are more aware of the immediate relaxation they feel after the needles are inserted.
Click here to see how tiny acupuncture needles really are!
What Is An Acupuncture Point?
An acupuncture point is a specific spot in your body that has the ability to communicate with organs and glands. When the hair-thin needles are gently placed in acupuncture points, imbalances within your body can be healed.
How many acupuncture treatments will it take?
At your first consultation, we will create a personalized treatment plan based on your health concerns and the care you need to restore your health. If you've had an ailment for years, it could require months to treat. If you've had an ailment for months, it could require weeks to treat. Your treatment plan depends on a number of personal health factors.
How Will I Feel After A Treatment?
This is an easy one! Everyone experiences something different. Some like to "sleep for days" after a treatment and others have enough energy to tackle that "closet" that they have been ignoring for years. Some experience a "state of bliss," like this new patient after her first session -
"Please tell me this feeling never ends. I am in deep relaxation. I've never quite felt like this before. I think some call this heaven? I feel like everything is in slow motion-ish and I could care less about anything. Please say this lasts forever."
How Do I Get Optimal Results?
Your recovery, regardless of condition type, will depend on a number of personal factors. We will work together to identify the areas that are most important to your health and well-being. We may also recommend diet changes, supplements, exercise plans, and lifestyle changes to ensure you are getting optimal results.
Does Acupuncture Really Work?
We see health miracles walking around our office every day. If you don't believe us, listen to what our patients are saying. Click here to read some of their success stories.
I'm ready to restore my health. Make an appointment now.