Winning at Life-It's Not Just Luck
Filed under "Health"
More articles »
---
Tuesday, March 17, 2020
We love this cool 'BINGO' card as a visual reminder of ways to stay healthy.
Challenge yourself and those in your household to see what is needed to get a 'BINGO' to win at life.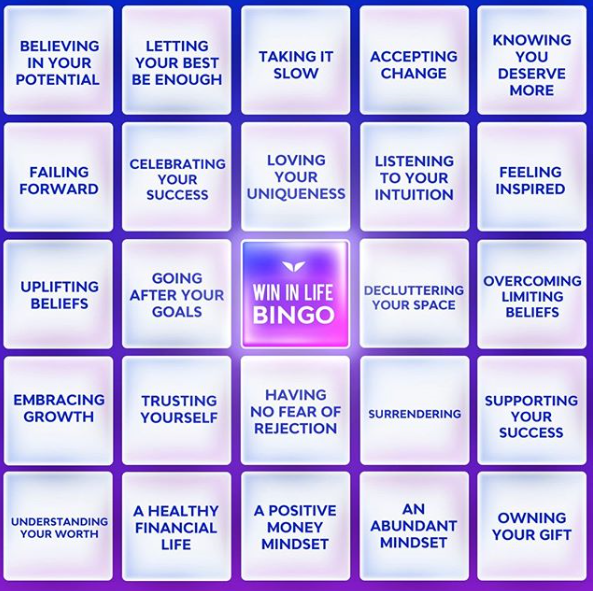 We are naturally designed to be healthy humans. However, to maintain that healthy lifestyle it takes some work. Consistent quality nutrition, sleep, movement, and more play an essential role in health. Get your game on!
Bingo card image credit: Mind Valley
win at life bingo card credit: Mind Valley
---
---
Leave Your Comments
We welcome your comments. Please leave your ideas and opinions below.